Earth day is an annual world-wide celebration every April 22nd to raise awareness on environmental issues and to demonstrate support for making a change. The theme for Earth Day this year is: Invest In Our Planet. This year's theme encourages everyone to take action and invest in our planet as an investment into our future, because a healthy planet is not an option – it is a necessity for our health, happiness, and survival. One way you can take action is by incorporating sustainable lighting! Salex offers a variety of eco-friendly lighting options for your next project. Read more to learn about some of our sustainable brands:
Aaline
Aaline uses wood as its main material for lighting products. Wood is a carbon negative material meaning that it stores the atmosphere's CO2 and reduces greenhouse gases. Wood options include the highest quality hardwood that is harvested through selection cutting. Selection cutting is the process where trees are selected to be cut while others remain in an effort to help control erosion, provide wildlife habitat, re-vegetation, maintain biodiversity, and to protect water quality. Leftover wood is used to create architectural rulers as an additional effort to reduce waste. Each ruler purchased plants 4 trees!
Aaline products are manufactured with 100% green energy. Their facility uses Bullfrog Power which allows them to reduce energy pollution and support renewable energy sources. In addition, Aaline uses zero-plastic felt for acoustic products. Aaline creates lights with a timeless design so that the lights can always be repaired and have a second life.
Signify
Signify has been carbon neutral and has produced zero waste since 2020. Signify offers 3D printed luminaires that are printed with a 100% recyclable polycarbonate with no paint, less parts, and no screws. The lights are designed to be reused to avoid wasting the material. Signify manufactures locally which lowers transport distances for materials, parts, and final products. 3D printing uses far less energy and material that ultimately reduces the carbon footprint up to 75%. The best part is these lights are completely customizable!
WakaNINE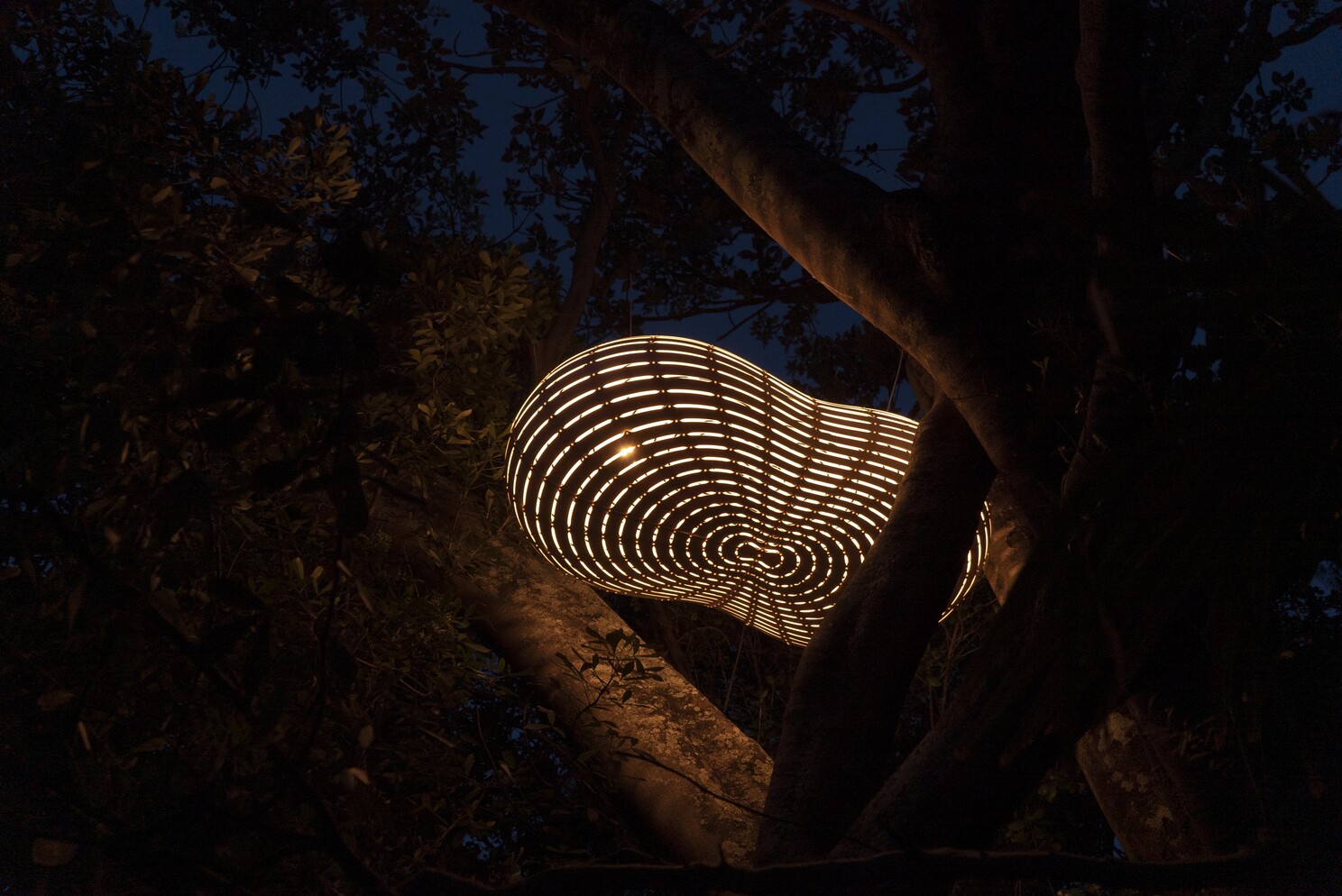 David Trubridge Design has redesigned products to eliminate plastic completely. For instance, he stopped selling one of his popular lights, Cloud, because of the use of a thin plastic skin. "For a product conceived from the ocean, the idea of using plastics in products was in direct violation of my ethical standards and focus on sustainable materials and design practices," said Trubridge. In 2019, his lead studio designer Marion Courtille came up with the idea to use a thin bamboo plywood. Trubridge's passion for the environment extends to the day-to-day operations as well. The facility uses 100% hydroelectricity, recycles all factory and studio waste, and uses flat packing shipping to reduce freight impact.
PLN Group's popular HUSH acoustic lights are made from PET (polyethylene terephthalate) recycled plastic bottle flakes. Also, PLN uses flat-packed shipping which saves freight pollution. Stephen Pikus repurposes diesel truck air filters and upcycles glass to create his beautiful fixtures TRuK and FIRE+ICE. Ango by Angus Hutchenson uses silk cocoons, rattan, and locally sourced mulberry bark bringing nature inside.
Structura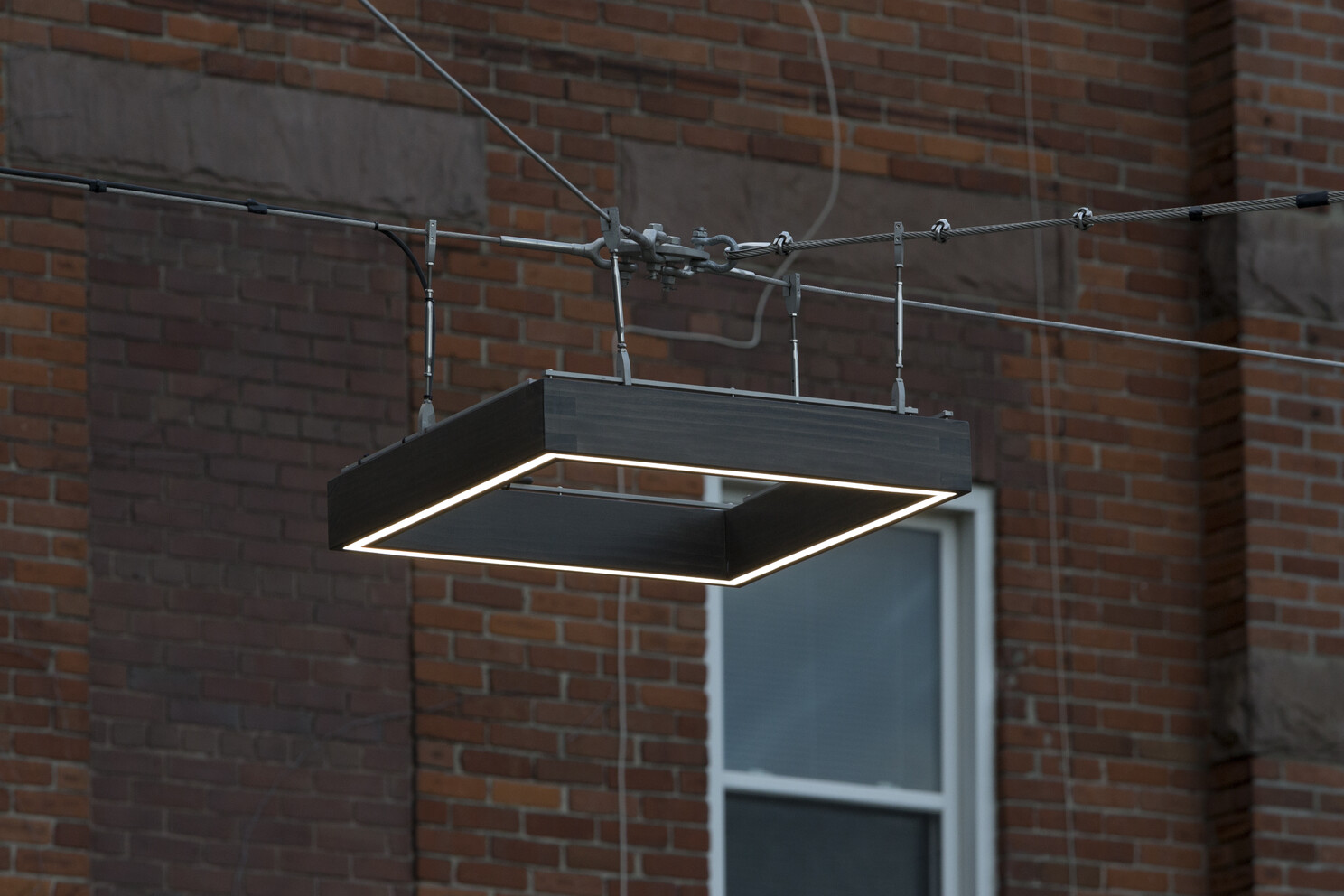 Structura uses Accoya wood as an effort to be environmentally responsible. Accoya wood is a high-performance wood that does not include toxic chemicals. For this reason, it can be safely reused and recycled. Accoya uses naturally renewable and sustainable sources, and its materials are made from FSC, PEFC, and other regionally certified woods. In addition, Accoya is more dimensionally stable and requires less frequent maintenance than other wood products while lasting up to three times longer.
We are committed to providing sustainable lighting solutions for both interior and exterior spaces to help make an impact and protect our home. Contact us to get started!